Daily Activities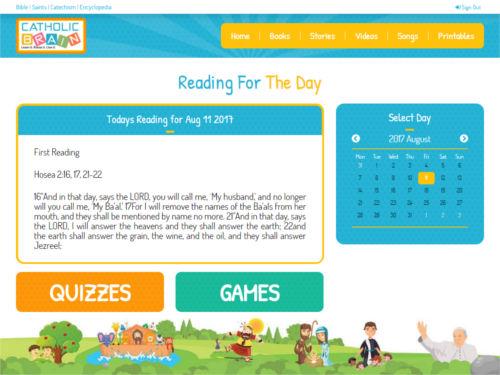 Every day students receive the Scripture reading for the day, a video of the day, saint of the day and a quiz based on that day's content. By doing the video lesson each day for a year, students will trek through all the major stories of the Bible.
Videos & Songs
Over 300 Bible stories, Saint stories, Virtue videos, Lesson videos, Advent & Lent videos & songs from Catholic Brain and our partners.
Saints Directory
Access a directory of over 1000 saints and Church Fathers. Perform research, print and write a saint report.
Quizzes
Over 5,000 Church approved quizzes to test your knowledge.
Games
A series of fun & interactive games - word search games, name match, bible order, fill in the blanks and memory match reinforce learning in fun, engaging ways.
Books & Stories
With saint stories, Bible stories, and Parables of Jesus kids will enjoy spending time reading & listening to stories that enrich their faith. Coming soon: Curriculum Books.
Bible & Catechism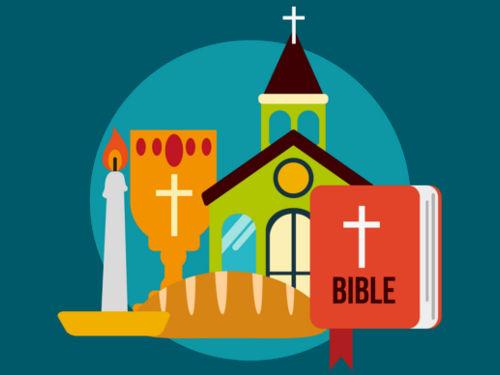 Teach kids how to read and search for bible chapters and verses.
Catholic Encyclopedia
Easily look up Catholic words and definitions.
Printables
Printables featuring coloring pages, puzzles, word search, bible order, Lent & Advent activities.
Teachers & Catechist Portal
Manage students' activities, create lessons and assign quizzes. Track students' progress. Also access resources to help you prepare for class.
Lessons
From Catechism lessons to liturgical feast days, Lessons provide video resources teachers, catechists and students will all love.